Lorenza & Associates
Real Estate Consultants
License #:

01303410
Here on our website you will find a wide variety of useful information and resources designed to help you buy or sell a home more effectively. From information on the local community, to advice about finding a mortgage or preparing your home to sell, it's all available here on my web site. If you are looking for something, and it is not here on my site, please let me know! I promise to get you what you need as fast as possible.
You can also search for your ideal home by clicking on the Home Search button. This will take you to the Multiple Listing Service where you will be able to view current listings complete with detailed descriptions and photos. Or ,you can get help determining the value of your home by requesting a report that includes the prices of similar homes that recently sold or are currently for sale in our area.
BUYERS

Whether you're looking for your first home, your dream home or an investment property, I'm committed to providing you with the highest quality buyer service. When making the type of investment that buying a home requires, you deserve to have all the latest market information and the very best advice, both of which I can provide.


SELLERS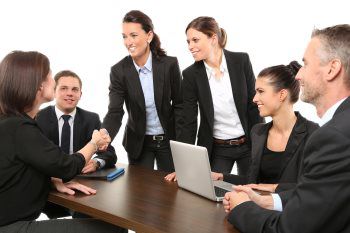 The decision to sell a home is often dependent on many factors. Whatever your reasons are for selling, my proven effective marketing strategies will ensure that you get the highest possible price for your home. I guarantee to provide you with professional, ethical and confidential service and keep you fully informed every step of the way.
Questions? Please call me or a member of my team; no strings attached 805.231.8667
Sold
Listings
"Michela was fantastic as our agent. Michela always took our calls and did the research and the legwork whenever we suggested a new area. Even when we said we were not ready to buy, she put in the time and effort for us. She was always prompt and prepared for us to tour houses. When we put in an offer, she helped with the negotiations and represented us well. She constantly updated us during escrow and also made sure we had the resources to inspect our purchase and find contractors to help us with renovations. We loved working with her."
  -Jeff Boberg, Client
"I can't begin to describe to you how purely WONDERFUL Lorenza is, not only as an agent, but as a person. She did everything in her power to make sure my husband and I got into our dream home. And she made it happen! She is extremely kind, professional, and knowledgeable. Being a first time buyer, I knew very little about what to expect. Not only did Lorenza patiently walk me through every step of the way, but she stood as my backbone and made sure I was treated honestly. I have her to thank for my forever home."
  -Daisy Petrosyan , Client
"We used Lorenza to sell our home in Simi Valley, CA and she was outstanding. Before choosing a real estate agent, we conducted a lot of research to see who would be the best choice based on the investment they make into selling the property such time and effort and how they promote their listings. Lorenza and her team stood out as the best in Simi Valley has to offer: their rankings are excellent (more people find listings on site easily), their social media presence was strong, and I could tell they put a lot of work into their listings. We spoke with Lorenza and then met her at our home. She spent hours answering our questions, providing objective data regarding how many homes they sell, how long their listings typically stay on the market, and providing tons of info on comps in the area. We were concerned about selling our house as there were no comps at the time of listing and the last home sold in the neighborhood was way below the price we had planned to sell. "
  -Anthony Pagadala, Client
"Lorenza and Annalee are the best agents we have ever worked with. We felt them more as part of our family. Lorenza is extremely patient, very knowledgeable, responsive, explained every little step/detail in our first home purchase process. She ensured all the inspections are done on time and all reported issues have been resolved without any exceptions. You could sit back and relax when Lorenza is your agent as she keeps things under control and ensures all client requests/concerns are addressed in the best possible way. Thank you Lorenza/Annalee for making it happen. We highly recommend Lorenza/Annalee for anyone and would love to work with them for any future purchases/sales. "
  -Kushvanth & Lavanya , Client
Keller Williams Realty World Class
30700 Russell Ranch Rd., Suite 200
Westlake Village, CA
91362